 Video: Put These Videos Of Jorge Masvidal Getting Knocked The F*** Out By Kamaru Usman Directly Into Your Brain
If you're a Masvidal guy/gal, you just hate to see it…from a MILLION different angles.
why did Masvidal try to laugh bro,, happy he got ko'd pic.twitter.com/s32RnvbMw8

— Flaco (@TakeOverFlaco) April 25, 2021

Usman crushed Masvidal with a right 6 seconds after laughing off an earlier exchange, and Masvidal was on planet CTE before hitting the ground.
Here it is slowed right down so we can enjoy every millisecond together…
#UFC261 its even more vicious in slow mo. masvidal KO'D pic.twitter.com/X1EI09EiVT

— (@chzbizman) April 25, 2021

Here's Jorge trying not to piss himself as he struggles to remember his own name…
"Nigerian Nightmare"

Kamaru Usman retained his welterweight title with a vicious KO of Jorge Masvidal #UFC261.

: @ufcpic.twitter.com/MOPnBA7q1l

— The Athletic (@TheAthletic) April 25, 2021

Here's a fan angle where you can clearly see Kamaru Usman punching the saliva out of Jorge Masvidal's head…
#ufc261 #UsmanMasvidal2 Took his head off with this KO. It's Ironic that this is Masvidal 1st career KO after saying Usman is a softest puncher he has ever fought . pic.twitter.com/DuMnL2wgN1

— Shamase (@n_sitholen) April 25, 2021
Here's NFL legend Chad 'Ocho Cinco' Johnson putting $50,000 on Masvidal winning the fight, then another look at Masvidal getting CRUSHED…
Oh man… #kamaruusman #masvidal #ufc #ufc261 #ufcfightnight #ufcfighter #masvidalvsusman #usman #ko #knockout #knockouts #streetfightsknockouts pic.twitter.com/VlejitnaRP

— DIEGO C. (@calderondiego_) April 25, 2021
Aaaaannnd here's Chad Johnson AFTER Masvidal's loss…
NFL Legend Chad Ochocinco had $50k on Masvidal winning pic.twitter.com/HPt53WGUi5

— Pre Usada Vitor (@PreVitor) April 25, 2021
Last night, the losers lost and the winners won but I don't know what I liked more.
Watching winners win is only fun when you like the winners and watching losers lose is only enjoyable when you hate the loser.
While I don't hate Jorge Masvidal or Chad Johnson, I looooove watching guys who talk shit not be able to do anything about it when life corrects their course.
PS: Chad borrowed the 50k.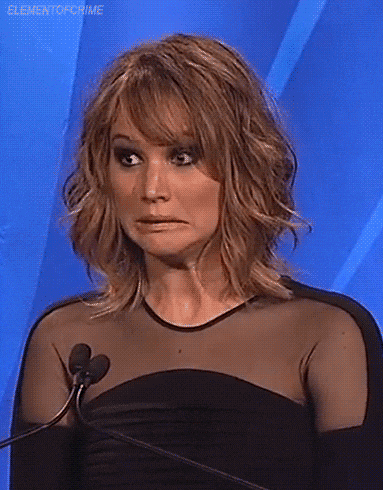 Dean Blundell is a Canadian radio personality. Best known as a longtime morning host on CFNY-FM (The Edge) in Toronto, Ontario. In 2015 he was named the new morning host on sports radio station CJCL (Sportsnet 590 The Fan). Dean started his career in radio in 2001 and for nearly 20 years been entertaining the radio audience. Dean's newest venture is the launch of his site and podcast which is gaining tremendous momentum across North America.