 Warriors' Klay Thompson Venturing Into Cannabis Industry
Shug McSween Nov 7, 2020
The Golden State Warriors Klay Thompson suffered a gruesome injury last year, as the shooting-guard tore his ACL during the NBA Finals. While the recovery process was as tough as they come, he knew he needed to change something. He wasn't going to consume boat loads of pain killers to help ease the tough moments, instead, he partnered with some big names and launched a CBD brand called 'Just Live'.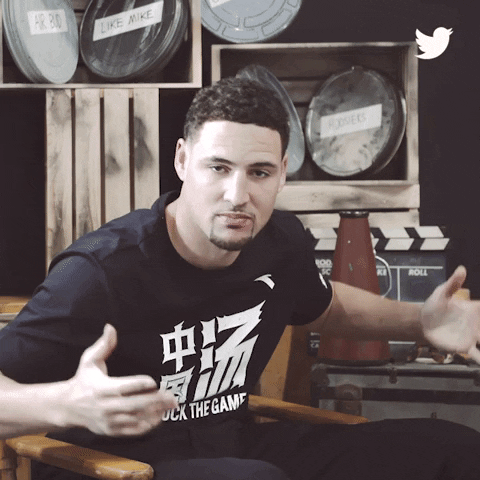 CBD or Cannabidiol is an active ingredient in Cannabis, and can be used in many forms to help with easing pain, sleep, anxiety, and inflammation. Thompson started Just Live to give people an alternative option that's as healthy as it gets, and partnered with soccer star Alex Morgan, motorsports star Travis Pastrana and skateboard star Paul Rodriguez to make it happen.
Thompson recently met with Marc Spears of The Undefeated and had this to say about his new venture:
After being injured and with what I want to do with the rest of my career and how I want to prepare myself off the court, you want to take more organic and natural ways of healing instead of in the past, whether it was opioids or some kind of prescribed medicines prepared for me. It's organic. It's a natural way with CBD. I think in a way that is the future.
It's pretty cool for the NBA. Not only in basketball, but in other sports guys are dependent on alcohol, opioids, or painkillers or some type of drug that doesn't often help. You can take this naturally, and it applies to any athlete in the NBA from any demographic as a great natural way to relieve pain and enjoy a nice night of sleep
For the entire interview and to learn more about Just Live, click here.
Shug McSween
Shug McSween is a veteran here at DeanBlundell.com and has been contributing since day one. A sports nut with a sophisticated opinion, expect McSween to cover any and everything he's passionate about. When he's not busy writing and editing for our crew, McSween likes to get away via fairways and greens. He also contributes to The Hockey Writers, NHLTradeRumors.me and BballRumors.com